Ways to listen to our performances
Below you will find details of our CD releases and a link to the record label's sites where they can be purchased.

If you want to hear us today, listen to the recordings we made during Lockdown.
---
Bach: St John Passion
Sat, 19 Mar 2022
Bach: St. John Passion; Lysenko: A Prayer for Ukraine



Venue:
Guildford Cathedral, Stag Hill, Guildford, GU2 7UP
Conductor:
Jonathan Willcocks
Orchestra:
Southern Pro Musica
Soloists:
James Oxley, Theodore Platt, Isla MacEwan, Milette Gillow, Will Pate
---
A Christmas Cracker
Sat, 18 Dec 2021
Family carols and Christmas music

Venue: G Live, London Road, Guildford, GU1 2AA
Conductor: Jonathan Willcocks
Orchestra: Southern Pro Musica Brass, Royal Grammar School Prep Christmas Choir
Soloists:
Richard Moore (piano and organ)
---
Vaughan Williams: Hodie; Fantasia on Christmas Carols
Tue, 20 Nov 2007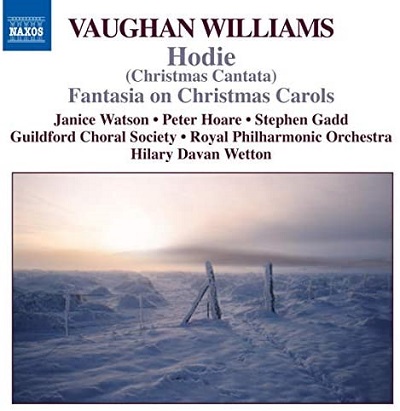 Available on the Naxos label.

Conductor: Hilary Davan Wetton

Orchestra: Royal Philharmonic Orchestra

Soloists: Janice Watson (soprano), Peter Hoare (tenor), Stephen Gadd (bass)
"...The performances are first class, with solid orchestral support given to an excellent trio of soloists and robust choral singing."

Andrew Clements, The Guardian, 30 November 2007
---
Parry: Job - an Oratorio
Thu, 1 Oct 1998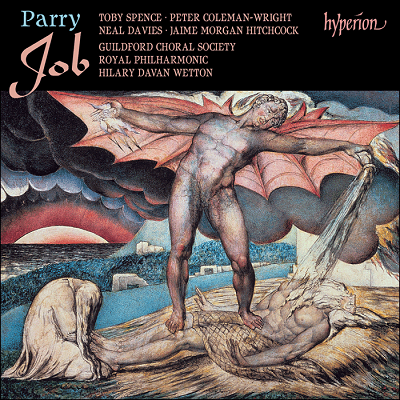 Recorded in autumn 1998, and available through Hyperion Records.

Conductor: Hilary Davan Wetton
Orchestra: Royal Philharmonic Orchestra
Soloists:
Jaime Morgan Hitchcock (treble), Toby Spence (tenor), Peter Coleman-Wright (baritone), Neal Davies (bass)
Little of Parry's choral music has been recorded in recent years; his star was somewhat eclipsed by that of Elgar, but there's no doubt that the latter was strongly influenced by Parry. Job pre-dates all of Elgar's oratorios and it is easy to detect its influence in, for instance, The Dream of Gerontius, written ten years later. This fine work had never been recorded before.
---
George Lloyd: A Litany
Sun, 1 Mar 1998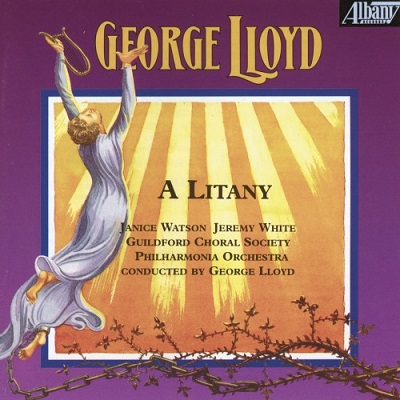 Available through Albany Records this work was commissioned and premièred by Guildford Choral Society.

Conductor: George Lloyd

Orchestra: Philharmonia Orchestra

Soloists: Janice Watson (soprano), Jeremy White (baritone)
"This is a premier recording and it earns a welcome ... much to enjoy ... The orchestral score, rich in colour and varied in resources, is regally served by the Philharmonia. The Guildford Choral Society sing with confidence and apparent zest."

Gramophone Magazine, November 1996
---
Holst: The Morning of the Year / The Golden Goose / King Estmere
Wed, 1 Mar 1995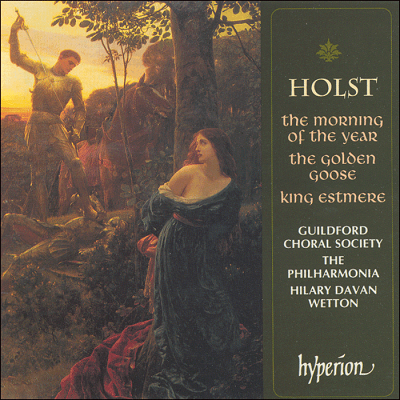 Available from Hyperion Records.

Conductor: Hilary Davan Wetton

Orchestra: Philharmonia Orchestra

Soloists: Ghislaine Morgan (soprano), Sarah Beinart (mezzo-soprano), Jeremy Ovenden (tenor)
"This is a very welcome revealing CD. No one interested in Holst should be without it. Difficult to imagine the performance being bettered. The Guildford Choral Society sing as if the music of all three rare works is in their bones."

British Music Society News, March 1996
---
Holst: Choral Symphony / Choral Fantasia
Mon, 1 Mar 1993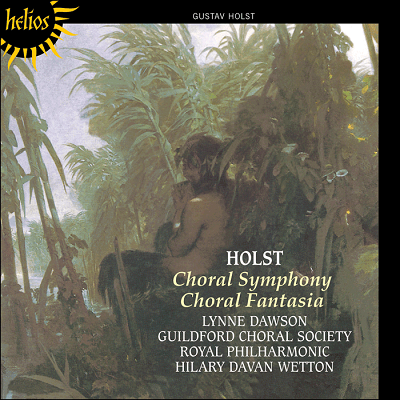 Available from Hyperion Records.

Awarded the Diapason d'Or given by reviewers of Diapason magazine in France.

Conductor: Hilary Davan Wetton

Orchestra: Royal Philharmonic Orchestra

Soloists: Lynne Dawson (soprano)
"... the Guildford Choir rising magnificently to the stiff challenge of the tongue-tripping texts and the shifting harmonies"

Performance ***** Sound *****, Gramophone Magazine, November 1995
---
Vaughan Williams: Five Tudor Portraits / Five Mystical Songs
Tue, 1 Mar 1988


Available from Hyperion Records.

Conductor: Hilary Davan Wetton

Orchestra: Philharmonia Orchestra

Soloists: Sarah Walker (mezzo-soprano), Henry Herford (baritone)
"...These are generally lively and imaginative performances; Sarah Walker exploits magnificently her penchant for witty characterisation, most notably as drunken Alice in The Tunning of Ellinor Rumming."

Hi-Fi News & Record Review, November 1988